What Happens When a Loved One Is Killed by a Drunk Driver?
July 26, 2023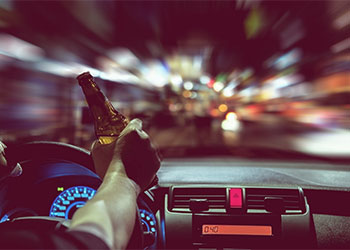 There are few things more devastating than losing a loved one due to a careless accident, and some of the most heartbreaking of these occur at the hands of a drunk driver. When this happens to your family, it's only natural to feel a complex mix of emotions including grief, anger, and uncertainty about how to move on. One small step you can take to address your suffering is to pursue a wrongful death claim.
If you've recently lost someone you love and are questioning, "What can I do if a drunk driver killed my loved one?" or "How can I prove it was negligence that caused my loved one's death?", call me at The Law Office of Dan N. Fiorito III. I can help clients in Seattle, Washington, and all of Western Washington, including the Puget Sound Area, Bellevue, Tacoma, and Everett.
Why File a Wrongful Death Claim?
You may think it's futile to file a lawsuit like this because there's nothing you can do to bring your loved one back. However, by holding the responsible parties accountable, you can help ensure this same kind of tragedy doesn't befall other families. A successful lawsuit can also bring in much-needed financial relief that can be used to pay for funeral and burial expenses, medical expenses, or even lost income. 
Who Can File a Wrongful Death Claim in Washington?
To file a wrongful death lawsuit in Washington, you must be the personal representative of the deceased. This is usually assigned in a will or other estate planning document. However, if this hasn't been done, then a judge can assign it to a surviving spouse or close family member. Although you aren't required to work with a lawyer, most families find it helpful to hire a wrongful death attorney who can help them prepare their filing, collect and organize evidence, and then negotiate and advocate on their behalf to reach a fair settlement. State law gives you three years from the date of death to file the lawsuit.
Liability for Drunk Driving
When determining liability for a wrongful death suit, the responsibility won't always lie with the driver. In some cases, liability can also be shared among multiple parties:
Driver: In many cases, the driver will be the only one responsible and will also be responsible for paying any damages that stemmed from it. 

Parents: In cases where the drunk driver was a minor and driving their parents' car, the parents may take some of the blame under the legal rule known as "negligent entrustment." However, this doesn't mean that all parents will be held accountable for their child's actions. For instance, the parents would have had to know their child had a problem with drinking and driving and permitted them to use the car regardless.

The establishment/host that served the drinks: These are commonly referred to as "dram shop" laws (more below) and can hold establishments partially responsible if they knowingly served someone alcohol who was visibly intoxicated.

The employer: Similar to a dram shop rule, an employer may also be held liable if they entrusted an employee to drive while knowing they were intoxicated.
Dram Shop and Social Liability Laws in Washington
A dram shop is any establishment that sells alcohol to the public, like a bar or restaurant. Under state law, it's illegal for dram shops to sell alcohol to minors or to those who are visibly intoxicated. There are also "social host" laws that work in a similar way except they apply to private citizens like those who may host a party at their home. However, social hosts can only be held liable for providing alcohol to minors, not adults. To pursue a claim for a drunk driving accident leading to death under dram shop or social host laws, you typically must file within three years from the date of death.
Fighting to Right the Wrongs
To speak with a personal injury attorney in the Seattle, Washington, area about a drunk driving accident a loved one was the victim of, reach out to me at The Law Office of Dan N. Fiorito III.