Things to Know When Dealing with Insurance Adjusters
Jan. 25, 2022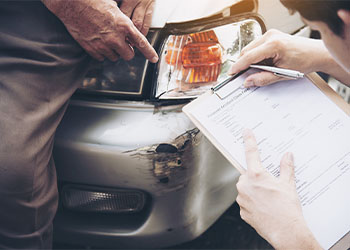 You are likely to receive phone calls from concerned loved ones in the hours following a car accident. However, you should also expect to get a phone call from the insurance company. The representative may identify himself or herself as an insurance adjuster.
Unfortunately, many car accident victims' claims are reduced or denied because they do not know how to interact with insurance adjusters. That is why it is critical to know what to do—and what not to do—when dealing with insurance adjusters in the aftermath of an auto accident in Seattle or anywhere else in Washington.
I have witnessed accident victims provide too much information to insurance adjusters and get their claims denied as a result. As a personal injury attorney at The Law Office of Dan N. Fiorito III, it is my job to represent clients and handle all communications with insurance companies on their behalf. You deserve to protect your right to fair compensation while you focus on what truly matters: your health.
What Is the Insurance Adjuster's Role?
When you are involved in an auto wreck, expect the insurance adjuster to reach out to you within a few hours or days. The adjuster will be asking for additional details about the crash and your injuries. While the insurance adjuster may seem nice to you, do not be mistaken. Insurance adjusters do not call you to help or because they are genuinely concerned about your health. They represent their employer—the insurance company—and their job is to safeguard the company's interests.
Insurance adjusters talk to claimants, investigate their claims, and determine what amount—if any—the company should pay. Exercise extreme caution when responding to the insurance adjuster's questions. Better yet, seek legal counsel and let your attorney handle your communication with insurance companies.
Why Do Adjusters Request a Recorded Statement?
When an insurance adjuster calls you, they may ask you to provide a recorded statement. A recorded statement is exactly what it sounds like. It is your account of what happened during the car crash, which the insurance adjuster records for the company's use during your claim.
While you may see no harm in answering several questions, providing a recorded statement can jeopardize your claim because insurance adjusters are trained to ask questions in certain ways to minimize potential compensation or deny the claim altogether. In particular, the insurance adjuster is requesting a recorded statement to catch inconsistencies in your account of what happened or get you to admit fault or downplay your injuries.
Things to Keep in Mind When Giving a Statement
When giving a statement to the insurance adjuster, there are a few things to keep in mind to avoid jeopardizing your personal injury claim:
Do not admit guilt or say anything that might be interpreted as the admission of fault

Keep the conversation brief

Stick to the facts

Do not volunteer information

If you do not know how to answer certain questions, say "I do not know"
During the conversation, the adjuster will most likely ask you questions about your injuries. Do not provide any details about your injuries if your diagnosis is not complete yet. Politely decline to answer the question and say that you will talk about the extent of your injury once you know your diagnosis.
In the process of communicating with the insurance adjuster, you may eventually get a settlement offer. The adjuster may try to convince you that the proposed amount is the best you can get. However, do not sign anything or accept any offers before it is reviewed by your attorney.
Contact a Personal Injury Attorney in Seattle, Washington
As a personal injury lawyer with many years of legal experience under my belt, I know how insurance adjusters operate. I know what tactics insurance companies use to take advantage of vulnerable accident victims. That is why I am committed to protecting the rights of my clients and serving as their advocate to fight for the compensation to which they are entitled. I handle personal injury cases in Seattle, Washington, and represent accident victims throughout the entire state, including Everett, Bellevue, Tacoma, and all of Western Washington. Set up a free consultation with Attorney Dan Fiorito by reaching out to my office.