The Personal Injury Claim Process in Washington
Nov. 22, 2021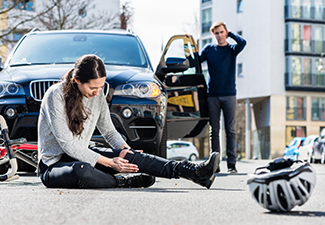 Getting injured in an accident can be an emotional and overwhelming experience. Luckily, personal injury laws exist to compensate accidents victims for their injuries or damages caused by someone else's negligent actions. If you were hurt in any kind of accident and are trying to understand the personal injury claims process, consulting with an experienced Washington State personal injury attorney immediately is crucial for proper guidance.
I'm committed to offering experienced legal guidance and vigorous representation to auto accident victims in their car accident claims. Attorney Dan Fiorito is available to discuss your unique situation and enlighten you about the personal injury claim process and what to expect when you file. As your legal counsel, I can fight compassionately to protect your rights and help you pursue the financial justice you deserve. My firm is proud to represent clients across Seattle and all of Western Washington, including the Puget Sound Area, Bellevue, Tacoma, and Everett.
Personal Injury Claims in Washington
Washington is an "at-fault" auto insurance state. This means that the person responsible for the accident (at-fault party) will be held liable for medical bills, property damages, and other accident-related losses suffered by the injured victims.
Pure Comparative Fault
Additionally, Washington State operates using the "pure comparative negligence" rule. Under this system, a plaintiff will still be allowed to recover damages even if their actions contributed to the accident. However, the amount of damages that may be recovered will be reduced by your fault percentage.
For instance, if you are awarded $80,000 in compensation following a car accident, but the judge found you to be 20% at fault for the accident, your compensation would be reduced by $16,000. Hence, you will only be entitled to recover $64,000 from the initial amount that was awarded. Under Washington State's pure comparative fault system, you will still be allowed to recover damages even if you were up to 99% at fault for the incident.
Statute of Limitations
According to the Revised Code of Washington Section 4.16.080, an action for injury to the person or rights of another, or injury to personal property shall be commenced within three years of the accident or injury occurring.
The Process
Here are the steps involved in the personal injury claim process in Washington:
Reporting Requirements
Under Washington State laws, any driver, pedal-cycle, pedestrian, or property owner involved in a traffic collision within this state that results in a personal injury, death, or property damage of $1,000 or more must report the incident to law enforcement or complete a Motor Vehicle Collision Report (MVCR). The police report will be a vital document when pursuing your injury claims.
Filing a Claim/Lawsuit
If you're involved in a negligent accident in Washington, your possible options to seek compensation include:
Filing a claim with your own insurance provider.

Filing a third-party claim against the insurance company of the at-fault driver.

Filing a personal injury lawsuit against the at-fault party in civil court.
Proving Negligence
To recover damages, the plaintiff must prove negligence by showing the following elements:
Duty – The defendant owed you a legal duty of care.

Breach – The defendant breached that legal duty of care by acting negligently.

Causation – The defendant's negligent actions caused your injuries.

Damages – You suffered actual harm, injuries, or damages due to the defendant's actions.
Reviewing a Settlement
Your attorney can help you file an injury claim to pursue fair compensation for your injuries. The insurer will review the information and propose a counteroffer. Your lawyer will review the insurance company's settlement offer and attempt to help you negotiate an improved offer while prioritizing your best interests. However, if a settlement isn't reached, your attorney can take appropriate legal action against the insurance company or at-fault party.
An experienced personal injury attorney can gather required evidence and documentation, help prove negligence, establish liability, estimate your case value, and determine how best to proceed with your personal injury claims.
Available Damages
The available damages that may be recovered by filing a Washington State car accident claim are as follows:
Medical bills related to the accident, including future medical treatment

Lost wages/income and other benefits

Damaged property repair or replacement

Reduced earning capacity

Disability expenses

Compensation for physical pain and suffering

Emotional distress or mental anguish

Legal fees

Punitive damages to serve as additional punishment for the at-fault party

Loss of consortium

Wrongful death damages, when applicable
A skilled personal injury attorney can review and investigate all the surrounding facts of your personal situation and help pursue your deserved compensation.
Personalized Attention from Start to Finish
Being in any kind of accident can be unsettling, and it can affect you physically, mentally, and financially. However, you don't have to face the challenges and financial liability all on your own. Hiring an experienced personal injury attorney is crucial to evaluate your unique situation and determine your possible options to seek fair compensation for your injuries.
At The Law Office of Dan N. Fiorito III, I have the experience and resources to help you hold those responsible for your injuries and damages accountable. Using my knowledge of the statutes addressing liability in personal injury cases, I can guide you through the often complex legal process. Don't leave your fate in the hands of claims adjusters and insurers who only care about generating big bucks and won't protect your rights. Let me fight for your best interests and offer you the personalized attention you need in your personal injury claims from start to finish.
Contact my firm – The Law Office of Dan N. Fiorito III – today to schedule a simple case assessment with a skilled personal injury attorney. I will fight compassionately on your side to protect your legal rights and help you pursue fair financial compensation for your injuries, damages, lost wages, pain, discomfort, and suffering. My firm proudly represents clients across Seattle and all of Western Washington, including the Puget Sound Area, Bellevue, Tacoma, and Everett.