First Steps After a Car Accident
Dec. 9, 2021
Car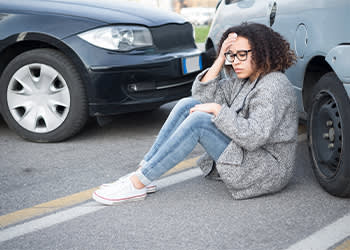 accidents are often sudden and may leave you overwhelmed. In most cases, the accident victims are unsettled and unsure of the next steps to take. However, what you do following your involvement in an accident can have a significant impact on the outcome of your personal injury case. A skilled Washington State personal injury attorney can review the surrounding circumstances of your personal situation and help you understand the first steps to take after a car wreck.
At The Law Office of Dan N. Fiorito III, I offer experienced advocacy and individualized guidance to car accident victims in their injury claims. I will investigate and evaluate all of the facts of your unique circumstances and determine the best way to proceed with your claim. Ultimately, I'm ready to fight compassionately to protect your rights and help you seek fair financial compensation to cover medical expenses, lost income and benefits, future medical treatment, and any additional pain and suffering you must have been through.
I proudly represent clients throughout Seattle, and all of Western Washington, including the Tacoma, Everett, Bellevue, and Puget Sound areas.
Steps to Take After an Accident
The moments following a car accident can be emotionally unsettling. However, it is important that you remain calm and not allow your emotions to get the best of you. Likewise, the steps you take— or fail to take—can significantly affect the amount of compensation you may receive from your injury claim. Therefore, when involved in an accident, take these steps:
Remain Calm. In a situation like this, try not to let your emotions get the best of you.
Get to Safety. Get yourself to safety and help other accident victims if you can. Ensure that everyone involved in the accident is safe and out of harm's way.
Seek Adequate Medical Care. Get immediate medical attention for injuries to yourself and others. Getting adequate medical care from a qualified physician is critical for the following reasons:
For your safety – to determine the extent of your injuries, even if you feel fine following the accident

For proper documentation – to get medical reports, doctor's appointments, and other vital documents, which will serve as evidence when filing your injury claim

To avoid potential issues with the insurance provider and ensure that they do not undervalue or deny your claim
Call the Police. Under Washington State law, any person involved in an accident that results in injury, death, or property damage must immediately notify a law enforcement officer or complete a Motor Vehicle Collision Report.
Exchange Important Information. Ensure that you exchange relevant information with the other drivers involved, including the driver's name, address, phone number, license number, and insurance information.
Documentation. Obtain copies of all necessary documentation, including police reports, witness statements and testimonies, and accident scene pictures. Additionally, you should document your medical expenses, medical reports, doctor's appointments, personal account of the incident, and how it has affected your personal life.
Inform Your Insurance Provider. Notify your insurer that you were involved in a car crash. Some insurance providers need policyholders to inform them within a few days following the incident.
Retain an Attorney. Hire a car accident lawyer to help file your injury claim, negotiate a fair settlement with the insurance company, or take additional legal action where required.
Potential Pitfalls
When pursuing your injury claim, there are certain mistakes you should seek to avoid:
Make Sure Medical Costs are Final. Some of your injuries may require continued treatment before you can recover fully. Therefore, before accepting the insurer's settlement offer, ensure that all medical costs are final.
Consider All Costs. Likewise, consult with your attorney before you accept any settlement offer. Your lawyer can help evaluate all your accident-related expenses, including missed time at work and vehicle damages.
Consider the Statute of Limitations. In Washington State, the statute of limitations—the deadline—for filing personal injury claims is three (3) years from the date of the accident or injury. Make sure you bring an action against the allegedly responsible party within the three-year timeframe.
Don't Accept the First Settlement Offer. The insurance company may offer you an absurdly low first settlement offer. Do not be desperate to accept it. A skilled personal injury attorney can help you negotiate a fair settlement and pursue the maximum compensation possible.
Rely on the Experience of Attorney Dan Fiorito
The potential consequences of a negligent car accident can be devastating. If you are unlucky, you could sustain serious injuries which may affect you physically, financially, and mentally. You should never suffer these challenges all by yourself. When involved in a car accident, you need to act quickly and retain a skilled personal injury attorney to advocate for your legal rights and help pursue the financial justice that you deserve.
I've devoted my career to providing experienced legal guidance, knowledgeable support, and compassionate representation to clients in their car accident cases. As your legal counsel, I can review every last detail of your unique situation, enlighten you on your available options to seek damages, and guide you through the often complex personal injury claims process.
Reach out to The Law Office of Dan N. Fiorito III today to schedule a one-on-one case assessment with an experienced car accident attorney. You deserve knowledgeable legal counsel and strong support during this difficult time. I'm proud to represent clients throughout Seattle and all of Western Washington, including Tacoma, Everett, Bellevue, Puget Sound, and surrounding areas.